CBN Grinding Wheel
CBN grinding wheel, cbn sharpening wheel are used for internal grinding universal joint, camshaft & crankshaft grinding, HSS saw blade grinding and bandsaw blade sharpening, etc
Alias: cbn wheel, cbn abrasive wheel, cbn sharpening whee
Application: Auto, woodworking machining
e-mail: sales@moresuperhard.com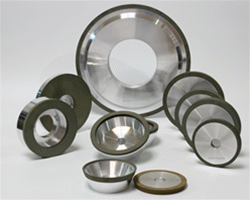 * Flat CBN Grinding Wheel. 1a1 Resin cbn grinding wheel is used for grinding high speed steel (HSS), bearing steel, stainless steel and titanium steel, etc
* CBN Grinding Wheel for HSS Saw Blade. CBN grinding wheels are widely used for face grinding, top grinding, flank grinding, hollow tooth grinding and re-sharpening for HSS saws
* CBN Grinding Wheel for Chain Saw Sharpening. 1F1, 3F1 cbn grinding wheel for sharpening steel chain.
>> For Read More...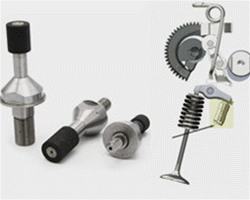 *CBN Wheel for Internal Grinding. 1a8, 1a1w Vit CBN grinding wheel for internal grinding hydraulic industry, universal joint, gears bores and roller, cylinder, etc
* CBN Wheel for Grinding Camshaft & Crankshaft.Vitrified bond CBN Grinding Wheel is suitable for high-efficient heavy grinding of camshaft / crankshaft of automobile parts
* Vit CBN Wheel for Face Grinding Steel Part. 6A2 Vitrified cbn wheel is used for face grinding (Ra 0.2 finish ) steel part in automotive industry
>> For Read More...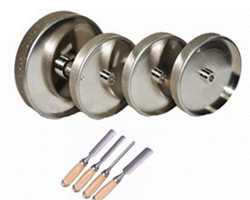 * CBN Wheel for Woodturning Tool Sharpening. 6" 8" CBN grinding wheels are used for sharpening woodturning tools (high speed steel HSS).The cbn grinding wheels are installed on bench grinder
* CBN Wheel for Band Saw (WM) Sharpening. CBN borazon wheel for profile grinding band saw. Such as sharpening Wood Mizer, Lenox, Simonds, etc
>> For Read More...