Electroplated diamond grinding wheels are made with selected synthetic diamonds, which will provide a quick material removal and it will hold the form you require throughout the life of thetool,eliminating the costly and time-consuming need for dressing. No matter your job requires an aggressive stock/material removal rate or a fine finish. Various shapes and sizes of grinding wheels for profile forming or surface grinding of marble and other hard materials.
Grinding wheels are usually custom made upon customer's drawings: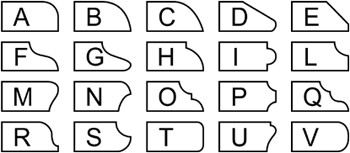 | | |
| --- | --- |
| GW NO.01 | GW NO.02 |
| GW NO.03 | GW NO.04 |
Application of Electroplated Diamond /CBN grinding wheel :
Electroplated diamond:mainly used for machining nonmetallic materials with high rigidity like ceramics, glass, tungsten carbide, ferrite .
Electroplated CBN : mainly used for machining metallic material such as chilled cast iron, founded alloy steel, titanium alloy and so on.
Features of Electroplated Diamond /CBN grinding wheel :
- smooth cutting surface
- fast grinding speed
- high grinding efficiency
- enough long working-life,without dressing
- suitable for cutting and grinding various hard materials